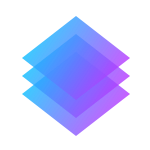 Hop
Beautiful animated pages with unlimited nesting by Weavium
Forum
HOP – Beautiful animated pages with unlimited nesting by Weavium
Easily turn anything into a stunning expandable page like seen in modern mobile & web applications. Over 15 custom made animations with unlimited page nesting. Great for sales funnels, call-to-action sections, hidden content, expandable menus, and much more.
We've built this stack to make it simple, yet extremely versatile. The possibilities are immense. With the creativity of the RapidWeaver Community, this stack will make your site shine~
Find out more here: http://www.weavium.com/stacks/kalendar
Features
Hop allows for unlimited page nesting which is what makes it so powerful. Guide your users like never before.
10+ Custom made animations
We've spent hours and hours creating fine-tuned, custom animations that fit modern UI and design styles. The great thing is that we plan on adding more and more!
Hop's true power lies in it's simplicity. Turn any content into an expandable page, and nest to your hearts content. Anything is possible.
Hop is not one of those stacks that takes forever to setup. You will have a beautiful content section up and running seconds!
We've included a bunch of real-world examples to show just a bit of what is possible, and to help you get started!
We've created a HOP Starter stack that quickly allows you to create content for your pages initial content. Easily add Icons/Images, Titles, and Descriptions.
Hop Changelog
Version 1.0.0